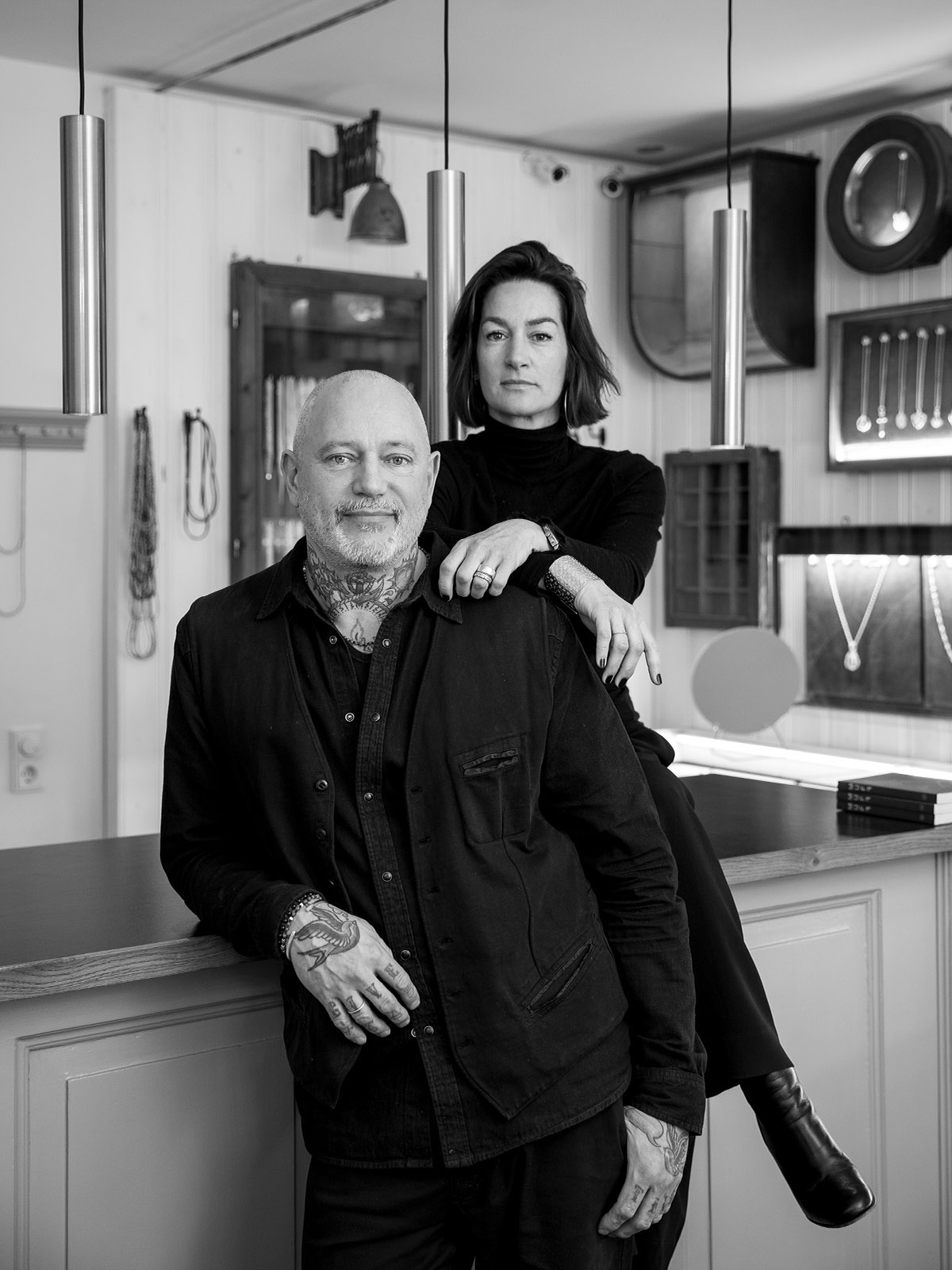 For nearly 20 years, Atelier Patrik Muff has stood for powerful, succinct handmade jewellery that assimilates symbols from all eras and corners of the world. Even its location is significant: In Ledererstraße – leatherer street – in the heart of Munich and in a district where tradesmen pursued their trade as early as the Middle Ages. Handicraft – in addition to symbolism, authenticity and the most precious materials – is a defining element that connects what are by now more than 1500 creations: Each individual piece was made by hand; besides Patrik Muff, a team of goldsmiths and master craftsmen, stone engravers and gem setters are closely involved in every individual creation process.
The brand appeals to anyone who sees a piece of jewellery not as an interchangeable accessory, but as authentic self-expression – from biker to banker, from the boisterous youngster to the grande dame. As with Muff's jewellery, his studio also has magical, archaic and mystical undertones. It is the only place other than the Urgalerie in Cologne where Patrik Muff's jewellery is available, except by phone order. When you come to Munich, bring me something from Muff.
The Swiss-born Munich resident Patrik Muff completed a traditional goldsmith's apprenticeship as well as studying fine art in Cologne.
Both aspects of his training shape the internationally sought-after jewellery designer's work to this day: The joy of small-scale design, the exploration of boundaries and opportunities in precious metals, stones or pearls meets the desire for striking, recognizable aesthetics, as well as an interaction with signs and symbols that are a matter of course for the artist. As a stand-alone piece or linked together if the wearer so desires, they always tell new and different stories.
Muff's repertoire of forms draws from the mystical and religious vocabulary of the entire world. His artistic activities have long extended beyond his goldsmith's studio: In addition to collaborations with well-known companies such as Birkenstock and the Porzellan Manufaktur Nymphenburg, he also pursues art projects such as the "Beetle" series, which was begun in 2010 by overpainting historical portraits, and in 2017, he created the 3.5-kilogram trophy for one of the industry's most important awards, the Inhorgenta Award.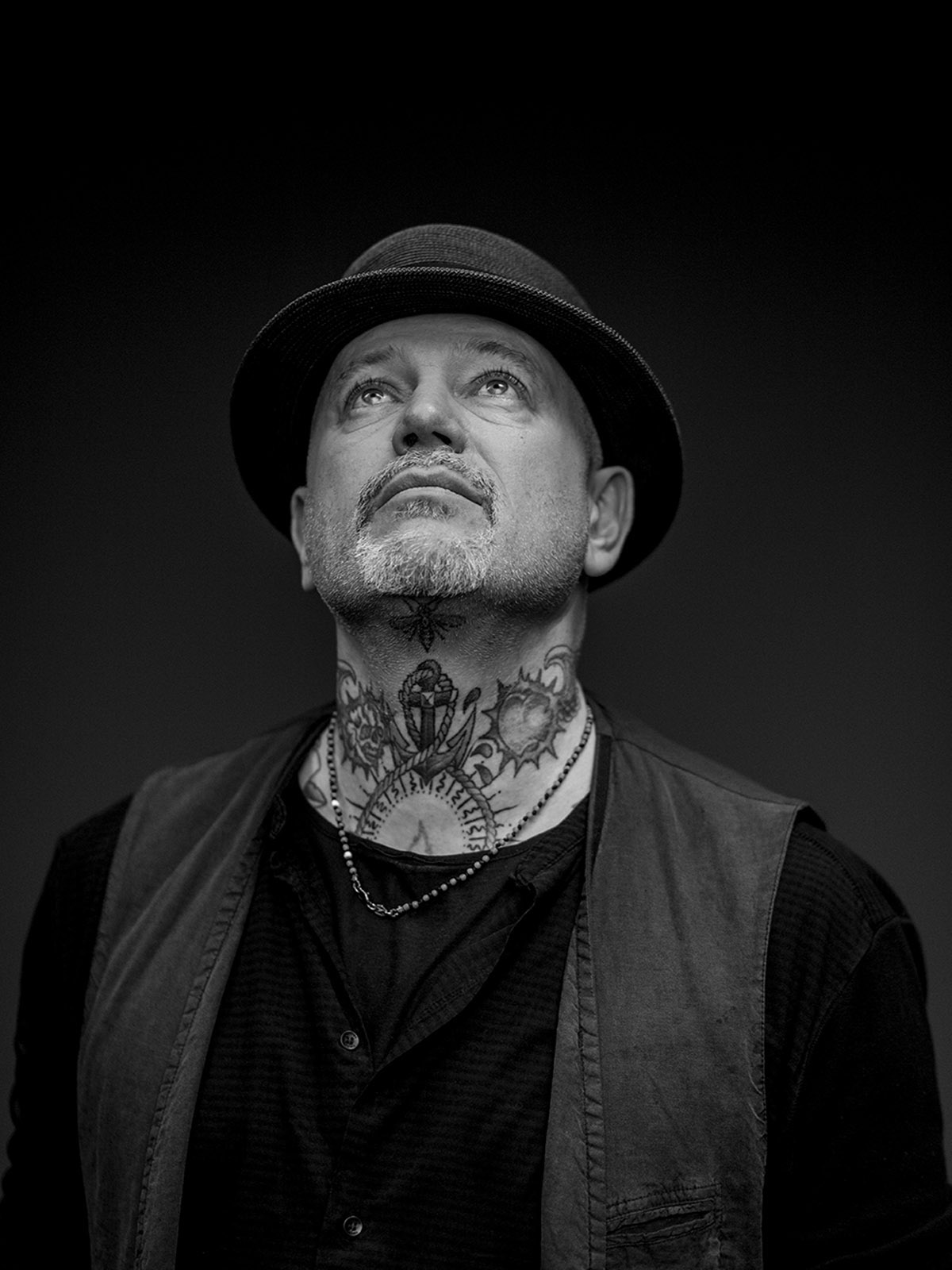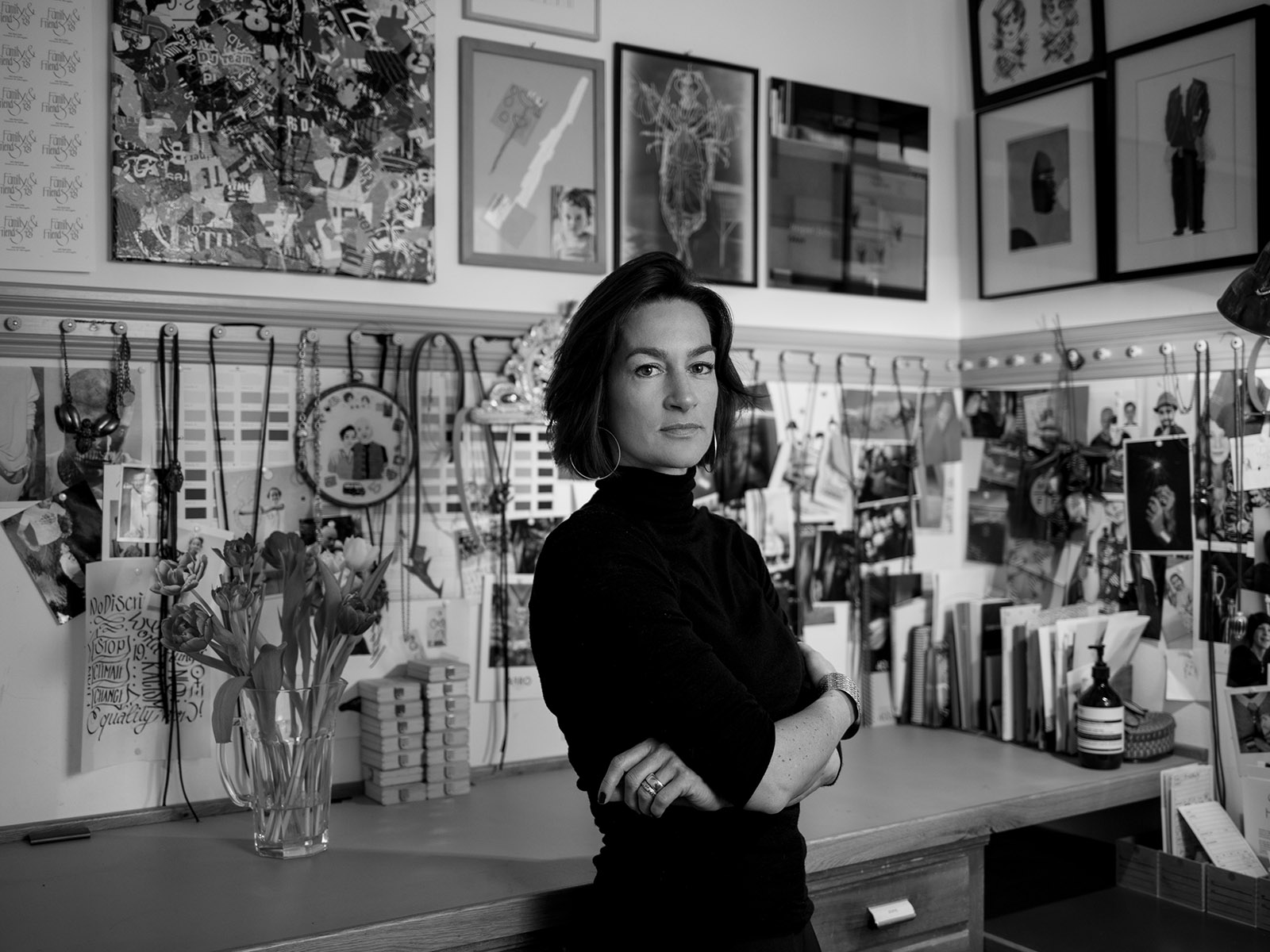 The Munich-based communication designer is the perfect complement to Patrik Muff's creative energy: She is responsible for the brand's sales, marketing and corporate design.
She translates the jewellery's powerful style into an equally succinct communication concept. Bele Muff is the creative mind behind the photo productions for catalogues and media, behind the internet and social media presence and characteristically develops the brand's external image.